Plans
Registration
Confirmation
Thank You
Your own store on SDRANG.com
Professional store features
Professional dashboard panels
SDRANG STANDARD SHOP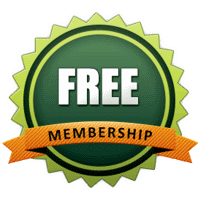 Your own store on SDRANG.com
Professional store features
Professional dashboard panels
SDRANG STANDARD SHOP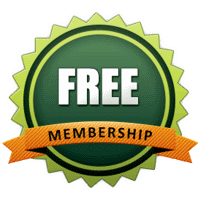 SDRANG PROFESSIONAL SHOP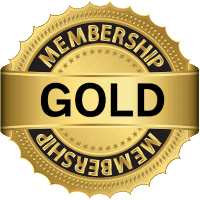 Your own store on SDRANG.com
Professional store features
Professional dashboard panels
SDRANG PROFESSIONAL SHOP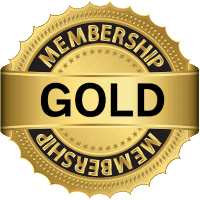 What the GOLD plan offers compared to the FREE plan?
Unlimited items for the store (30 for free plan);
50 gallery pics per item (20 for free plan);
Various type of items allowed:
(Simple, also for the free plan: represent unique items unlike anything else in your store. They have no variations/options, a single price, and SKU);
Variable: products that may have different multiple variations/options, each of which may have a different SKU or price. (Example: a Stratocaster in different colors or configurations);
Grouped: allow you to group multiple items into a single product. It does not have an SKU or price, however, it links to other products on the site that can be purchased individually. This allows the shopper to view all the products on a single page. Note that, grouped products can only consist of simple products. (Example: a Stratocaster together with a specific hard case and a guitar lesson book);
External / Affiliate: products that you list/display on your store but they are sold elsewhere. Purchases will be processed through the second site and the "Add to Cart" button will be replaced with a link you provide in the product's backend. (this kind of products would be useful if you want to sell through your own website or if you are a part of an affiliate or partnership program, especially if you receive a commission for your sales);
Virtual: services you may be providing and want people to purchase in advance. (Example: hourly consulting fees).
Professional store features:
10 Featured Products: these products will appear in the exclusive featured product list;
Sales price: these products will appear with a discount rate highlighted box in the upper left of the main pic, the list price canceled and the discounted price alongside;
Sales Schedule: you can choose the dates/period on which the sales price will be made;
Store Hours: you can set the opening and closing times of your store that will be displayed in the left sidebar of your store page;
Store Policy: you can set the store Shipping Policy, Refund Policy and Cancellation/Return/Exchange Policy;
Customer Support: you can enter your customer support data (like Phone, Email, Address, City, Country) that will be displayed in the left sidebar of your store page;
Video Banner: you can set a video banner for your public store page (the page that customers will see by clicking on your name in any of your product page);
Slider Banner: you can set a slider banner for your public store page (the page that customers will see by clicking on your name in any of your product page);
Topic Reply: Admin may create a notice for all vendors, you can reply to any SDRANG topic;
Direct Message with Sdrang.com: if you have any questions or problems you can send a message directly to SDRANG admin in order to have a fast answer;
SEO: add SEO in General and also for Facebook and Twitter from your Store Settings page.
Analytics Region: choose your Preferred Analytics Region: world or a specific country;
Vacation Mode: you can put the store on vacation, choose to disable purchase during this period, set all the parameters and a message for the customers.
Professional dashboard panels:
Analytics: all detailed data regarding your selling, like Top Regions with views and % statistics, Views Stats, Top Referrers, Most Viewed Products, Products Stats, Category Stats, Product Location Stats, Product Year Stats, Product Condition Stats, Product Brand Stats. You can choose the Analytics region from the Store Settings page;
Coupons: manage coupons for your customers. You can set: code, description, expiry date, percentage or fixed discounts, offer free shipping with the possibility to show it also on your store page. All coupons can be restricted with a lot of parameters;
Customers: manage customers of your SDRANG online shop, with the ability to see all data and statistics about money spent and orders placed. You can also print or export this data;
Reports: a complete sales report by year, last month, this month or custom data range;
Reviews: here you can see the Reviews/Feedback left by your customers. Only logged in customers who have purchased that product may leave a review. You can choose to "Unapprove" a review, in this way a notice will be sent to the administrators who will decide whether to cancel the review or not;
Staff: a great useful feature to add and manage staff or managers for your store, with the ability to enable/disable over 120 specific capabilities for each one, like categories limitations, country limitations, etc.
---